Semiconductor Engineering was created by chip architects, engineers, journalists, end users, industry organizations and standards bodies to provide deep insights into the increasingly complex task of designing, testing, verifying, integrating and manufacturing semiconductors, as well as insights into the market dynamics that make it all possible.
The goal of this site is to provide useful, independently developed content through targeted monthly newsletters, weekly updates, timely news alerts, videos, independent research, and a portal that serves as a forum for exchanging ideas and answering questions. While this site is supported by sponsors, all content developed by our writers adheres to the highest journalistic standards for editorial integrity and unbiased reporting. All stories are professionally written and edited by independent journalists and engineers with deep industry knowledge and experience, and all vendor involvement is limited to providing expertise rather than promoting their products.
Sperling Media Group LLC was formed in 2008 to provide a free flow of unbiased information about technology and business issues in narrow but technologically challenging markets. At a time when complexity is at its peak and real insight is essential, the number of independent sources for that information is shrinking.
Editorial Staff
---

Ed Sperling, Editor in Chief
[email protected]
Ed Sperling is the editor in chief of Semiconductor Engineering. He is a technology industry veteran and frequent moderator and speaker in Silicon Valley. Sperling is a former contributing editor at Forbes, where he wrote nearly 200 articles about business and technology issues affecting IT and CIOs. He was previously editor in chief of Electronic News and Electronic Business, and before that he held top editorial positions at Ziff-Davis and CMP Publications. Prior to that he was a daily newspaper investigative reporter covering crime and corruption.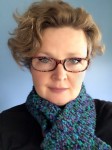 Ann Steffora Mutschler, Executive Editor/EDA
[email protected]
Ann Steffora Mutschler has been an editor and journalist for nearly two decades, focused mainly on the semiconductor industry. Her previous experience includes a long stint as a Senior Editor at Reed Business Information for publications including EDN, Electronic News and Electronic Business.

Mark LaPedus, Executive Editor/Manufacturing
[email protected]
Mark LaPedus has covered the semiconductor industry since 1986, including five years in Asia when he was based in Taiwan. He has held senior editorial positions at Electronic News, EBN and Silicon Strategies. In Asia, he was a contributing writer for Byte Magazine. Most recently, he worked as the semiconductor editor at EE Times.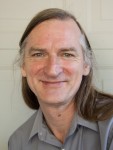 Brian Bailey, Technology Editor/EDA
[email protected]
Brian Bailey is an electrical and electronic engineer, who spent the first part of his career working on commercial RTL simulation, hardware accelerators, multi-level mixed signal simulation and hardware-software co-verification. He holds four patents, has been active in a number of standards groups, written numerous papers, and served as a regular blogger, writer and voice of reason on numerous publications in the electronics industry.>

Katherine Derbyshire, Technical Editor
[email protected]
Katherine Derbyshire has a BS in materials science and engineering from the Massachusetts Institute of Technology, and an MS in materials from the University of California, Santa Barbara. She has published research on diamond thin films, high temperature superconductors, and archaeological bronzes. She has been involved with the semiconductor manufacturing industry since 1994, when she joined Solid State Technology as Senior Technical Editor. She won two American Society of Business Press Editors (ASBPE) awards before departing as Chief Technical Editor in 1998. Next, she joined Semiconductor Online, where she quadrupled traffic and established the site as a leading information provider for the industry. After leaving Semiconductor Online in 2001, she founded Thin Film Manufacturing, a consultancy focused on technology analysis and strategic planning.
Jeff Dorsch, Technology Editor/Security
[email protected]
Jeff Dorsch has more than three decades of experience in covering technology. He served as editor-in-chief of Electronic News, a weekly trade publication. He lives in the San Francisco Bay Area.
Kevin Fogarty, Technology Editor/Security
[email protected]
Kevin Fogarty has more than 25 years covering waves of disruption created by advances in e-commerce, virtualization, cloud computing, analytics and availability of low-cost high-performance computing. He won a top ASBPE award for his columns and led coverage of emerging tech from senior editorial positions at sites including Computerworld, CIO, Baseline, eWEEK, Slashdot, EETimes and several research firms.
Linda Christensen, Senior Director of Finance & Operations
[email protected]
Linda Christensen has held a variety of senior planning and finance positions at PricewaterhouseCoopers, Tandem Computer, Hewlett-Packard and Verisign.