The "Virtual" Year Recap
Survey results from a poll about software and virtual prototyping.

There is something compelling about arriving at the end of the year and reviewing what happened during the year. In principle nothing is really different and a date is just a date, but we humans created this sense of time through well-defined boundaries of hours, days, months and years and a year-end boundary is an especially big deal. At the end of the year, we like to reflect upon the past year and make resolutions for the new year.
It has been a busy year for virtual prototyping. The Better Software. Faster! Best Practices in Virtual Prototyping book saw another round of printing due to its large popularity, well at least for the semiconductor market, and added a new case study by Kyocera Document Solutions. Chinese users embraced the value of virtual prototyping to achieve the fastest time to quality software. And hybrid prototyping and emulation solutions saw wider adoption in 2015.
As it is common to have top 5/10/100 lists at the end of the year (top 100 songs of the year, top 10 movies of the year…), I decided to do the same for virtual prototyping. And luckily enough we have just the thing through our Better Software. Faster! ebook download survey, which every person who downloads the book answers.
Drum roll for the results…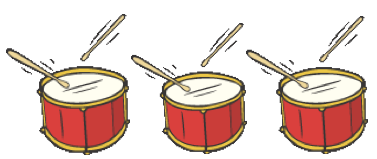 We asked:
"What are your biggest software challenges?"
1. Software complexity
2. Late availability of hardware (very close second, almost made it to the top spot)
3. Changing requirements
4. Hardware complexity
5. Limited debug visibility
"What is the most important virtual prototyping benefit?"
1. Earlier software availability
2. Better software quality
3. Software bring-up and debug productivity gain
4. Tighter coordination between hardware and software team
5. Other
"For which software stacks do you use virtual prototypes?"
1. Linux
2. RTOS
3. Drivers
4. Firmware
5. Boot code
"What is the typical length of a project in your company?"
1. 7-12 months
2. 3-6 months
3. 13-18 months
4. 19-24 months
5. More than 4 years
The results highlight a couple of trends that we see in the industry—software complexity is growing, and project length is shortening. These two don't go well together and explain why late hardware availability is viewed as such a problem for software developers. So more and more software developers are looking at virtual prototyping to pull in software development and achieve higher software quality, especially for hardware-dependent software stacks.
I expect software content and complexity to continue to grow in the coming years, and as such, there will be a growing need for prototyping to accelerate software development, hardware-software integration and system validation.
But for now, let's take some time to relax, enjoy the final days of this year and celebrate the new year. Happy Holidays everyone!