EDA, IP Sales Strong Again
Revenue up 9.8% globally as designs for new markets begin to ramp up.

EDA and IP revenues increased 9.8% to $2.21 billion in Q2, up from $2.01 billion in the same period in 2016, according to just-released statistics from the Electronic System Design (ESD) Alliance.
The numbers point to strength in traditional semiconductor markets, as well as growth in new areas and new approaches to chip design. For example, PCB/multi-chip modules revenue was $195.4 million for the quarter, a 16.4% increase over Q2 2016. And IP grew 18.8% to $793.4 million.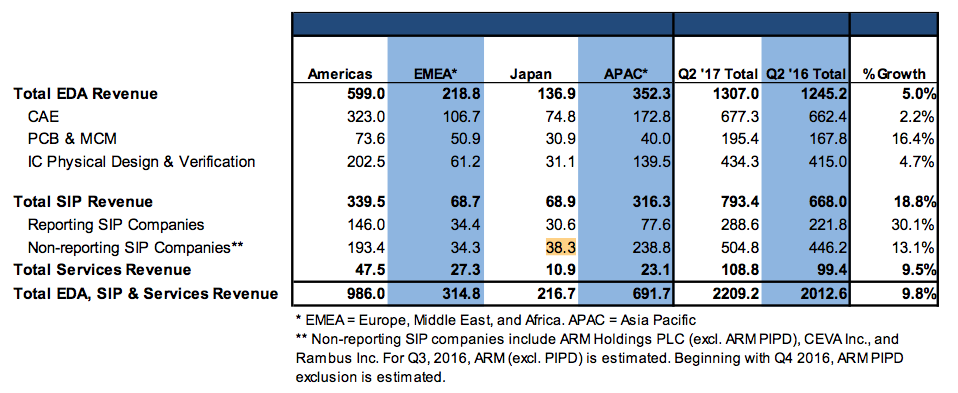 Fig. 1: Q2 revenue by segment and geographic region. Source: ESD Alliance MSS
"The semiconductor industry is recovering, but these numbers reflect more than that," said Wally Rhines, board sponsor for the ESD Alliance MSS and president and CEO of Mentor, a Siemens business. "This reflects growth in new markets. Some of this is system design, which includes new customers or new applications."
Areas of particular strength for the semiconductor market over the past year have been the cloud, data centers and automotive, as well as infrastructure and mobile in Asia. That is borne out in the numbers, as well. EDA revenue in Asia/Pacific grew 13.8% in Q2 to $691.7 million. In the Americas, revenue was up 8.5% to $986 million. And in Europe, where much of the activity has been around automotive design, revenue increased 9.5% to $315 million. Japan was the only region that showed negative growth, with most of the decline in the area of IC layout.
IP revenue grew 18.8% to $793 million, while CAE, the biggest category, grew 2.2% to $677 million. "What was interesting in IP was reporting companies showed two times the growth of non-reporting companies," said Rhines. "IP was very strong for traditional EDA companies."
IC physical design and verification was up 4.7% to $434.3 million.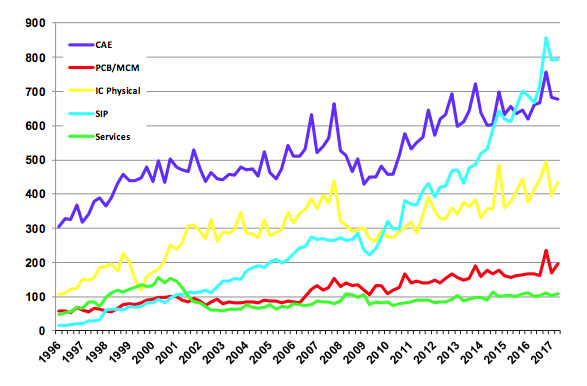 Fig. 2: Quarterly EDA, IP and services revenue by category, Q1 1996 to Q2 2017. Source: ESD Alliance MSS