Five economists presented their observations and predictions on a broad range of issues, from cycles to wafer fab materials to geopolitics and how they will affect semiconductor manufacturing at this month's SEMI's Industry Strategy Symposium.
Comparing their different viewpoints would be to take them out of context, because their starting points are so different. To avoid confusion, Semiconductor Engineering reports their key observations individually.
Nariman Behravesh, chief economist at IHS
Behravesh's starting point is the global economy, and one of the big stories for 2015 is the plunge in oil prices. While the price per barrel is expected to rise this year, the precipitous drop has shifted $1.5 trillion from oil exporters to oil importers. While that's bad news for oil exporters, it's very good news for the importers and will translate into more consumption of everything from food to consumer electronics to automobiles. He noted that every 10-cent drop in oil prices equals $10 billion.
A second important shift is a narrowing gap between emerging and developed markets. "Emerging markets do not have the powerful tail they did in the 2000s," Behravesh said. "The gap between emerging markets and developing markets is not huge anymore."
On an individual basis, he noted that Brazil and Russia will continue to have challenges this year, while India is expected to continue to show strength through 2016. "Some parts of the emerging world will do fine this year, others will not," he said. "The United States will grow 2.5% to 3% this year—and probably more like 3.1% or 3.2%, and the same next year, before setting down to 2.5%. The United States is way ahead in the deleveraging process, too. When a bubble bursts, banks and private sectors cut their debt, banks lend less and people spend less."
He noted that U.S. unemployment could drop as low as 5% by year's end. "An unemployment rate of 5.6% is not full employment. There is still a lot of slack in the U.S. jobs market. But the good news is that inflation will not be a problem for awhile. That moves up and down with energy prices."
The Eurozone also will show slow growth, Behravesh predicts, the uptick directly tied to oil prices and quantitative easing by the European Central Bank, which is buying government bonds to pump money into the economy. He said Italy is still in a deep recession, but Spain is doing better and Germany has record low unemployment. The big worry across Europe is deflation.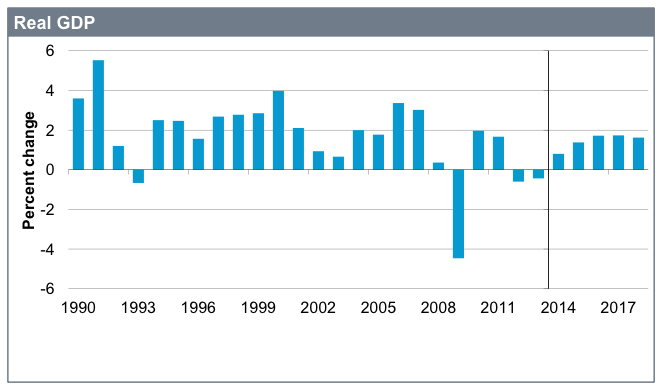 Fig. 1: Eurozone economy will slowly recover. Source: IHS
Japan is regaining some momentum, as well. With China, it's hard to tell because of a lack of visibility into that economy. He termed the trends there "worrisome."
In other areas of the world, Indonesia is showing about 5% steady growth; Colombia, Chile and Peru are thriving; Venezuela is in trouble and could default on loans this year; and the Middle East is being hurt by falling oil prices. "There are winners and losers, and the emerging world has both."
He also noted the dollar is at a 10-year high, the Euro is at a 10-year low and the Yen is at a 7-year low. But he said none of that is worrisome because the peaks are not close to what they were in the 1980s and 1990s, when currency fluctuations caused huge trade imbalances.
Mario Morales, vice president for semiconductors at IDC
For Morales, the big shift is on the technology side, including how to develop that technology.
One of the fundamental changes is the shift from developing hardware or software to developing platforms that include both. "This goes well beyond the hardware," Morales said. "80% of the time is spent developing software. Every device needs to be more intelligent. It needs to collect more data and use it in an intelligent manner that can predict our behavior.
He said that network traffic continues to double, and that number will increase significantly as retail, health care and automotive step up their adoption of new technology. He also noted there will be a huge focus on security in coming months.
"Security is more and more top of mind," Morales said. "Nothing is private anymore. The dominant currency in the future will be data. Today the main device is the mobile phone, but when we get the right formula for wearables, there will be a big impact. That crossover will happen in the next couple years."
He noted that a fundamental shift will occur on the search side as a result of this. Less search will be done by logging into Google and more will be done inside of applications. That will require more processing power.
There are a couple other unique trends emerging. One is that IoT connections will become more autonomous, particularly for verticals such as health care, where IDC predicts product lifecycles could last 7 to 10 years, and maybe even as long as 15 years. A second trend is toward more intelligent wearable devices, which are a combination of sensors, processors and microcontrollers with intelligence added in.
"That's where I see the opportunity," he said.
Much of the IoT opportunity is outside the consumer space. The market for intelligent industrial systems is predicted to increase from $333 billion in 2014 to $493 billion in 2019. "The automotive and industrial sectors will grow two to three times faster than other markets," Morales noted. "But we will have to continue to drive innovation around power. It won't be performance. In an SoC, less than 5% of the real estate is the processor. But at the same time, not everything will live in the cloud." IDC estimates the automotive segment will grow about 10% annually between 2014 and 2019, while industrial will grow about 6%.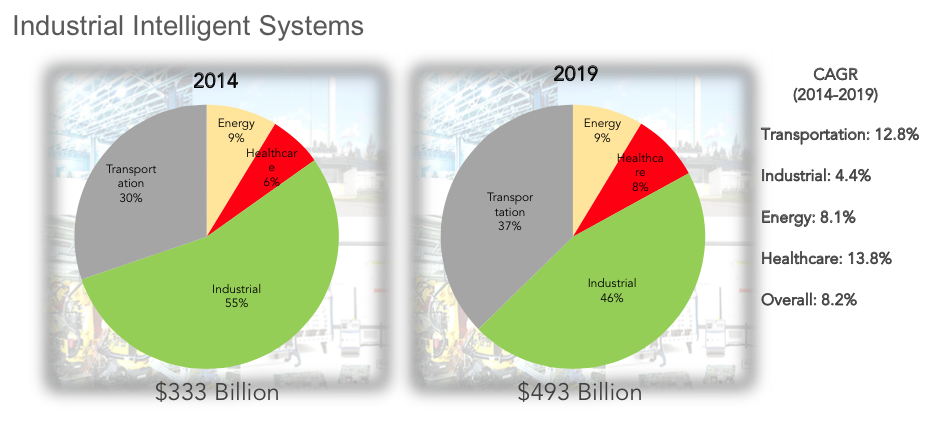 Fig. 2. Source: IDC Enabling Technologies and Semiconductor Intelligent Systems Market Model, October 2014. Does not include PCs, servers, tablets and cell phones. Industrial segment does include aerospace and defense.
Despite headlines that the PC era is dead, that is proving not to be the case. But it isn't growing anywhere near the torrid pace of the 1980s and 1990s. "We're seeing stabilization in the PC space," Morales added. "The replacement cycles are elongated for PCs and tablets. Devices last longer." But he also said it's harder to distinguish between what's a PC and a tablet these days, particularly with detachable keyboards.
From a big-picture standpoint, IDC predicts the semiconductor industry will reach $390 billion in sales in 2019, with intelligent systems reaching $1.1 trillion in sales. But there also are some big questions marks along the way, particularly in China. Echoing concerns from IHS' Behravesh, Morales said privatization of companies such as Spreadtrum is just the beginning of an important shift. "NDRC (National Development and Reform Commission) and the Chinese government are a threat to nearly all U.S. technology and semiconductor companies."
Andrea Lati, principal analyst at VLSI Research
Lati believes the 14nm and 16nm ramps will drive equipment sales in 2015, continuing a strong year in 2014 that was led by the assembly segment. His estimate is 8% growth for all equipment, with a 10% increase in wafer processing (lithography, deposition, etch and clean).
He said the overall manufacturing outlook is "very good."
On the front end, at least part of the demand will come from new logic devices. "It will be finFETs for the next two to four generations, with high-mobility manufacturing and EUV," Lati said, noting there will be two unique business models on the back end. One will involve specialty chemicals, while the other will be specialty commodity. Both are expected to show strong growth.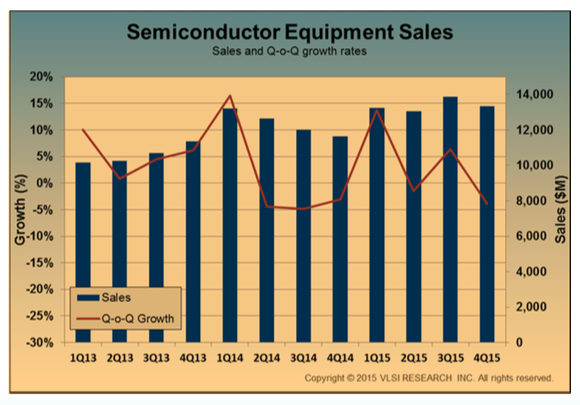 Fig. 3: Equipment trend for 2015. Weaker H2 2015 enables positive 2015. Source: VLSI research.
Rodger Baker, Stratfor
China was a recurring theme at ISS. Baker observed that the Chinese government was built on government spending and exports, and in 2008 to 2009 there was a huge surge in government spending.
"The government thought Europe would pull itself out in two years," Baker noted. "After two years, they realized Europe was not coming back. That forced a restructuring."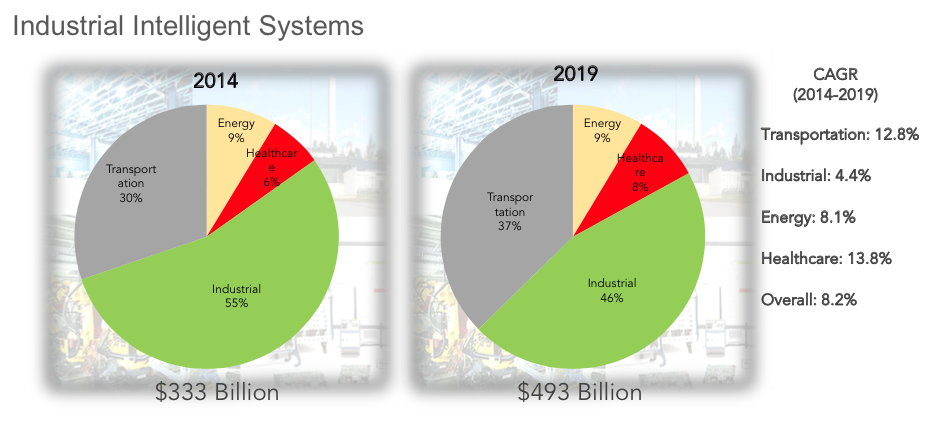 Fig: 4: China's investments. Compiled by Stratfor.
He said Japan is restructuring, as well, adding greater flexibility into the workforce to hire and fire people.
Shawn DuBravac, chief economist for the Consumer Electronics Association
CES' DuBravac's view is very much focused on the Internet of Things. He believes that eventually the "things" will be dropped from the terminology, but he also said there is a new trend toward micro-customization.
DuBravac said that over the next couple of years, the big issue will be security. "The biggest challenge is how much to tell consumers about themselves," he noted.